I've just spent a couple of hours drawing up a floor plan for the school Christmas Fare in Smartdraw.
Very satisfying – I'm sad like that 😉
Strangely, we won't actually be going to the fare. We have to travel to Anthony's wedding reception that day. It will be the first one we have missed since Jamie started school.
Jan will still be helping organise it right up until Friday.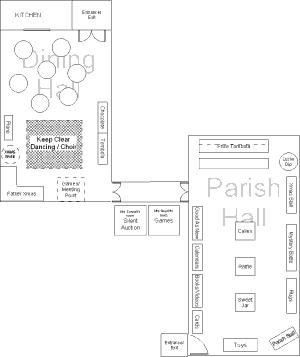 Short link to this post: https://z1.tl/cm