Just for fun, I've knocked up a WordPress theme based on the Twilight Movie. You can download it from here: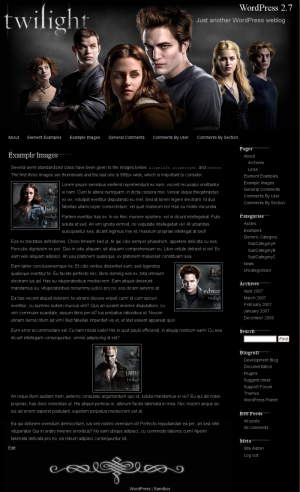 Click to enlarge

The theme is a child theme of the Sandbox theme so you need to download and install that theme first, then activate this one.
If you have any comments or questions, please use the form below.