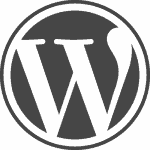 I find it hard to believe but it has now been ten years since my fateful comment on Matt's blog that kicked off what became the WordPress project!
From those humble beginnings of a simple unmaintained blogging platform (b2/Cafelog) to a world-beating open source CMS. B2/Cafelog was used by perhaps 2,000 bloggers. Now WordPress runs more than 60 million sites around the world. That's over 17.5% of the web!
WordPress Industry
WordPress now supports a world-wide industry from individual WordPress specialists like me (I've just completed my fourth year as my own company zed1.com); small WordPress-based companies like Code for the People; through to multi-million dollar companies like Copyblogger, WooThemes, and of course Automattic.
Praise must go as usual to the fantastic community around WordPress, the singular vision of Matt Mullenweg, and the awesome power of the GNU GPL open source license.
Here's to the next year
As WordPress enters it's eleventh year, with version 3.5.1 recently released and version 3.6 currently in the making, I predict it will be another great year for WordPress.
Short link to this post: https://z1.tl/11i