After feedback from users and some minor tweaks, my Journalized Theme version 2.7 is finally released! The theme is no longer in beta and is ready for the big time.
A reminder of some of the new features:
Comes with six built in 'skins' (including the old Blue, Sand, and Winter)
A new administration interface to configure the theme.
Support for widgits, tags, and Gravatars
Can be configured to have 1, 2, or 3 columns.
Supports custom header image, including in the background
and many more…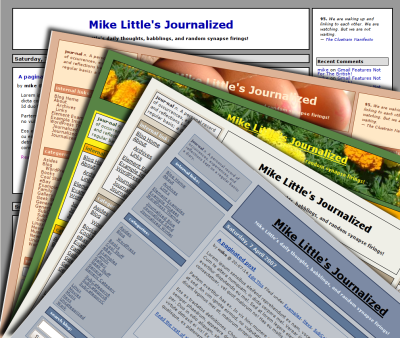 Go get it now!. As usual, leave feedback on the theme page please.
Short link to this post: https://z1.tl/bm