K8, Jan's niece and a really talented artist, has just had a story about her latest college project published in the Manchester Evening News: Skeleton key to art success.
…after weeks of sketching and planning she completed the incredible model in just 11 days.

"I generally do have a freaky kind of style to my work," said Kate. "My family and friends joke that I am not right and need help. But I'm probably the most happy, jolly person you will ever meet – so I don't know where it comes from."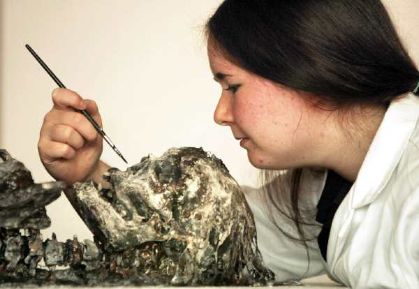 Image © M.E.N. media 2008
"Kate is a very talented individual who could really go places," said Mr Sutton "When she first talked about making the skeleton I did wonder whether she would be able to pull it off. Technically it's very competent. It's outstanding.
Well done K8, you deserve the recognition.
Short link to this post: https://z1.tl/ar