Jamie played football (or soccer to my transatlantic readers) on Tuesday for her school team. It was a hastily assembled team but they made a good effort and put on a good show.
Unfortunately they didn't manage to win any of their matches. 🙁
I've put a couple of pictures up in the gallery. Clickety-click to go there.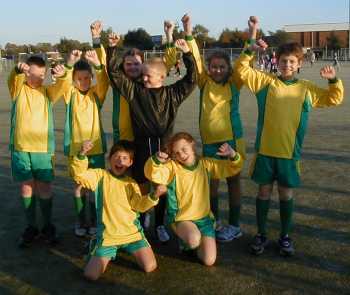 Short link to this post: https://z1.tl/qa