It was my birthday today. Happy birthday to me! The last couple of years it has fallen on a weekend, this year I had to work. 🙁
I took lots of cakes and pastries in the office to share. The normal thing to do is go for a drink at lunch time or after work. But as a teetotaller I decided to buy the cakes instead.
I got some nice cards and presents including a bonsai tree, some books, a cd and lots of book tokens.
Jan and Jamie, Kim and Megan, Paula and Pete, and Steve, made it an enjoyable evening.
Still, it was a lot different from last year when it was my 40th.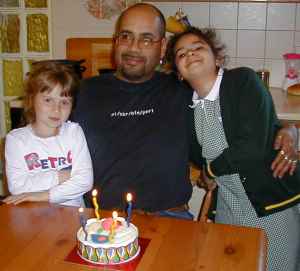 Short link to this post: https://z1.tl/ea