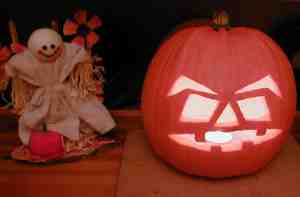 It turns out that people using IE 5.x or 6.0 couldn't see my pumpkin image. I think I now know what the bug is in Internet Explorer.
There should be an image on the left of this text positioned using the align="left" attribute. I think this makes IE render the image on the layer with z-index: 1, i.e the background, instead of the containing block which has z-index: 3. To prove it, I'm repeating the image below without the align attribute. So apologies to those with correctly behaving browsers for the double image. Of course Internet Explorer didn't render the fixed ghosts correctly either!
I've not managed to find this documented anywhere!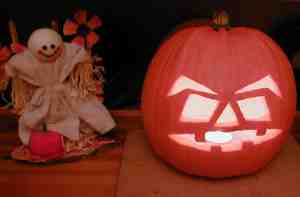 Fix found!: A user of my theme found a cure for the problem. If you add the style attribute
position:relative
to the object (it also happens to divs) that is hidden, it will reappear in it's correct location.
Short link to this post: https://z1.tl/3u