We're back from camping now. The weather on Saturday was great, as it had been for the last few days. But Sunday morning was grey 🙁 And then it rained 🙁
But the girls had had a really good time. The campsite was very nice with a great play park for the kids.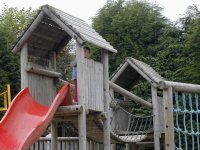 Jamie, Bekki, and Megan made some friends while they were there.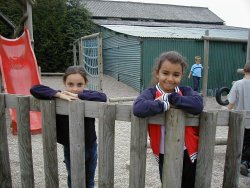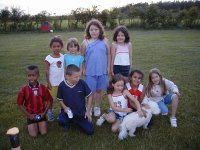 Thom was also there for a couple of days, and then came back with us on Saturday.
Anyway, back to Sunday: We got some of the stuff packed away, and then it seemed to brighten up after that. So, leaving the tents to dry before we packed them away, we went into the local town, Matlock (or Matlock Bath).
By the time we got there it was very hot again. A glorious day. It was very interesting seeing the more than a couple of hundred bikes lined up on the promenade. Apparently it is a regular ride out and meet on a Sunday. It was quite impressive. There were bikes and bikers everywhere.
The town itself was quite nice. Lots of victorian fronted buildings, built from, I guess, the local derbyshire stone.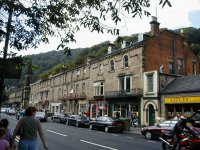 After having a look around the town, we headed back to the campsite. We got everything packed away and headed off home. It was slow going at first. As well as all the tourists from Matlock there had also been a truck rally in Bakewell this weekend. So the roads were pretty busy. We saw some great trucks too. Despite having a camera on my lap, I didn't take any pictures of them. Doh!
We got back about seven this evening, and managed to get most of the stuff put away pretty quickly. Jamie just had to watch some TV, and she and Jan went to bed exhausted.
Short link to this post: https://z1.tl/gh