Cool! Anthony made the front page of the Manchester Evening News 'Pink' (sports supplement).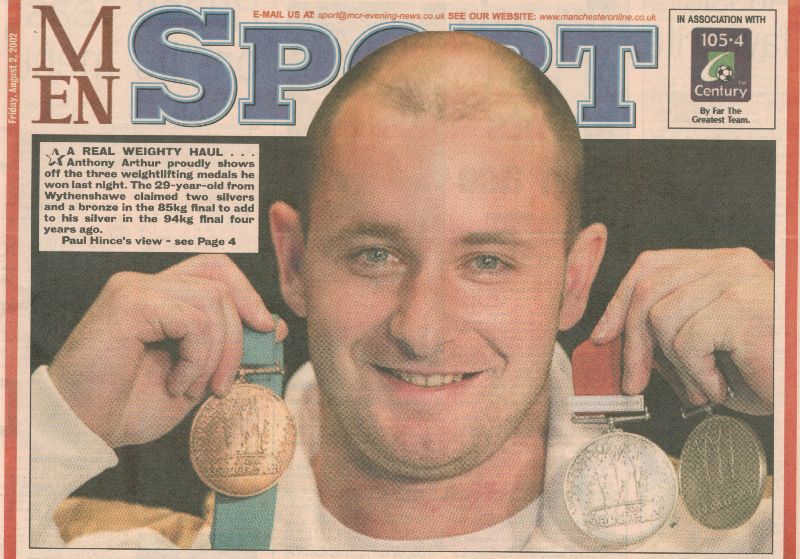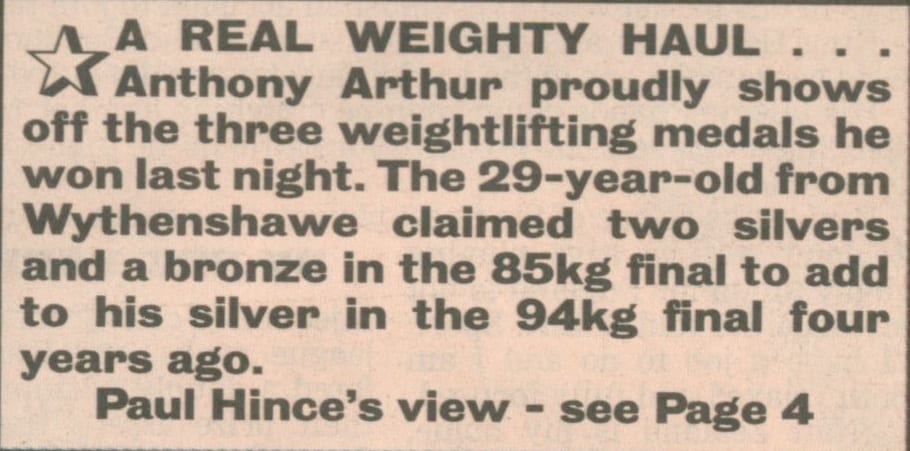 There is a 300dpi 3300×2300 scan here, it's 1.2MB
I'll scan the article on page 4 later.
The Manchester Evening News also produces the Official Newspaper of the XVII Commonwealth Games. Anthony got a (nearly) full page in that too! Again I'll scan it later.
It's good to see that Manchester is proud of you too Ant. Well done mate!
Short link to this post: https://z1.tl/nu